Login to your Bellagala account and click 'Photography' under the Event Details section
Step One: Login to your Bellagala account
Head to https://www.bellagala.com/account/login.php and log-in
Check your initial booking email from clientservices@bellagala.com if you have not registered to create an account
If you've forgotten your password, follow the forgot password prompt

Or email us at clientservices@bellagala.com and we will be able to assist
Step Two: Click on the photography profile on the left side bar
The image below is an example Account, which shows where the photography profile is located within your Account Manager.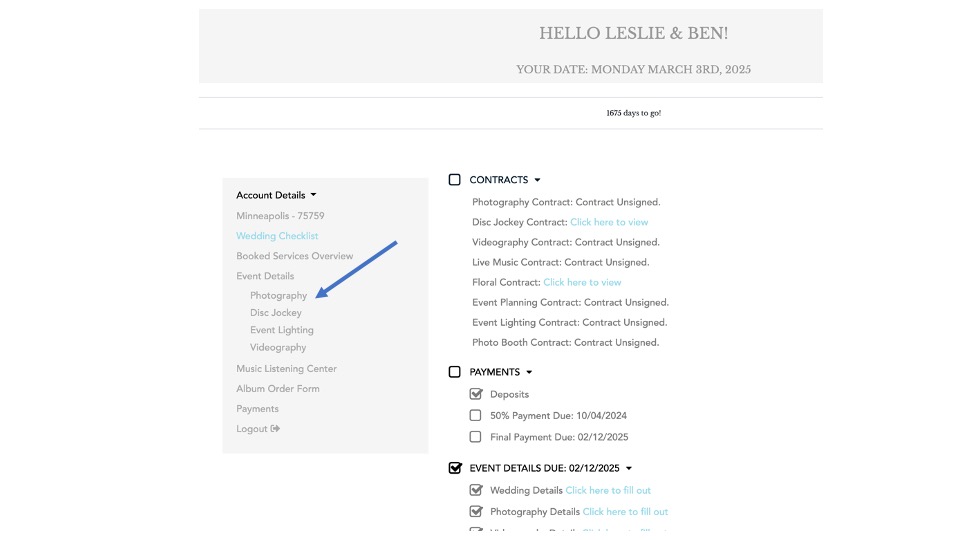 Step Three: Fill out the profile to the best of your ability!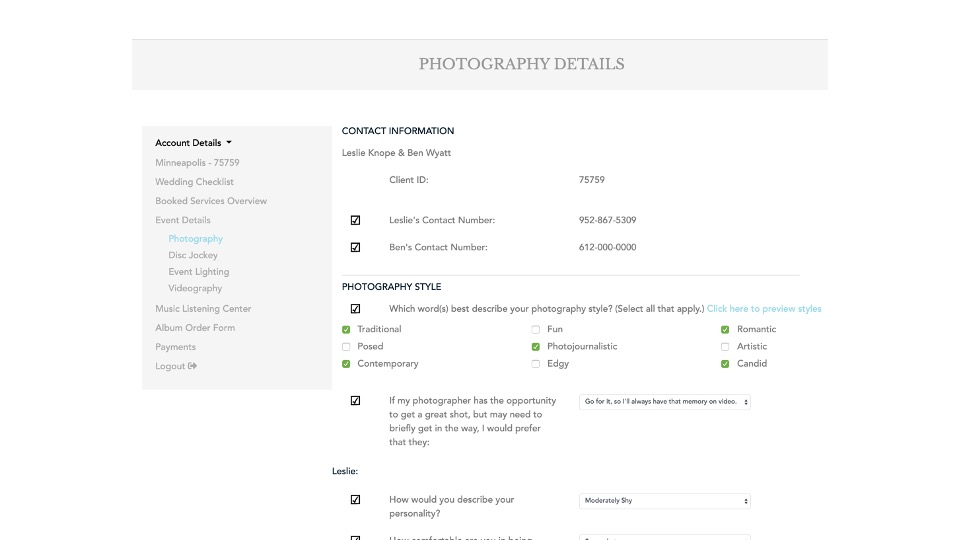 Step Four: Click submit and you're finished!
Note: You may make changes to your profile after you click submit, the profile is due three weeks before your event date.